Three Sessions: September 9, October 7, November 4
Diet and Optimum Health Online
The Linus Pauling Institute's
2021 Diet and Optimum Health Conference
Diet and Optimum Health Conference 2021
Diet and Optimum Health is the biennial conference held by the Linus Pauling Institute. This conference focuses on the emerging roles of diet, dietary factors, and bioactives on human health and disease. We strive to make each meeting a stimulating event with state-of-the-art science that is of interest to all attendees.
2021 would have marked our 11th International conference. Due to ongoing restrictions on large events, Diet and Optimum Health Online will be delivered virtually as a series of online webinars. As we are in the midst of celebrating our 25th year of the Linus Pauling Institute coming to Oregon State University, the Institute is making this webinar series free to all registrants.
The series dates and themes are:
Dietary Components and Healthspan: Honoring the Work of Bruce Ames
September 9: 10:00am – 12:30pm PST
There are many trajectories to living out the years of your life. While some factors are not under your control, many of them are. Discoveries over the last few decades have underscored the vital role of diet in extending the healthspan – living more years of your life free of disease and disability.
Session Topics:
Healthy Aging – Big Ideas in the Twilight of my Career
Presented by: Bruce Ames
Improving Healthspan: Importance of Nutrition for Healthy Aging
Presented by: Janet C. King
Mitochondrial Epigenetics in Aging and Metabolic Disorders
Presented by: JianKang Liu
Targeting Cellular Senescence: An Approach to Enhance Healthspan
Presented by: Jim Kirkland
Personalized Nutrition and Healthy Aging
Presented by: José M. Ordovás
Diet and Optimal Health: The Role of the Gut Microbiome
October 7: 10:00am – 12:30pm PST
The human body is full of trillions of organisms collectively known as the microbiome. This vast network of bacteria, fungi, and viruses impacts our physiology and our overall health. Although the gut microbiome has been a hot topic in nutrition science for decades, the immense complexity of this system makes it a difficult therapeutic target.
Session Topics:
Microbial Metabolites in Metabolic Syndrome
Presented by: Fred Stevens
Diet and Microbial Connections to Human Health
Presented by: Hannah Holscher
Elucidating the Role of the Gut Microbiota in the Physiological Benefits of Dietary Fiber
Presented by: Jens Walter
Mixed Diets and the Microbiome – Challenges with Complexity
Presented by: Leigh A. Frame
Dietary Factors for a Healthy Immune System
November 4: 10:00am – 12:30pm PST
For centuries, there has been a clear relationship between dietary inadequacies and a dysfunctional immune system. However, the ways that individual dietary components – or combinations or dietary factors – contribute to these effects are still poorly understood. Also, can dietary factors strengthen the immune system? Or are all these observed effects due to the resolution of dietary inadequacies?
Session Topics:
Vitamin D and COVID-19
Presented by: Adrian Martineau
Nutrition and Micronutrient Therapy in the Critically Ill
Presented by: Mette M. Berger
What is the Role of Omega-3 Fatty Acids in Controlling Inflammation and Promoting an Optimal Immune Response?
Presented by: Philip Calder
Nutrition and the Aging Immune System
Presented by: Simin Meydani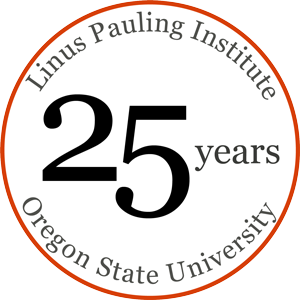 About the Online Format
The conference will be utilizing a web-based virtual platform called Whova. Registered attendees will receive an invitation and instructions to access Whova approximately one week prior to the session.
Whova may be accessed through an app on a mobile device, a desktop computer, or web browser for your convenience. This secure, third-party platform provides allows attendees, speakers, and organizers to engage in a virtual environment.
In addition, all registrants will be able to access conference information and ask follow-up questions on Whova for up to 3 months after the conference.