Diet and Optimum Health Conference
Linus Pauling Institute, Oregon State University
Diet and Optimum Health is the biennial conference held by the Linus Pauling Institute. This conference focuses on the emerging roles of diet, dietary factors, and bioactives on human health and disease. We strive to make each meeting a stimulating event with state-of-the-art science that is of interest to all attendees.
2021 would have marked our 11th international conference. Due to ongoing restrictions on large events, Diet and Optimum Health Online will be delivered virtually as a series of online webinars. As we are in the midst of celebrating our 25th year of the Linus Pauling Institute coming to Oregon State University, the Institute is making this webinar series free to all registrants.
The series dates and themes are: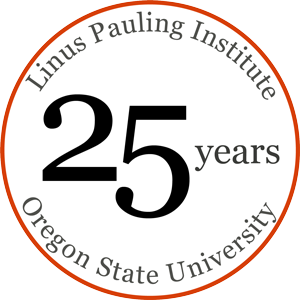 Session Three Starts in:
CPE Units Available
The Linus Pauling Institute is a Continuing Professional Education (CPE) Accredited provider with the Commission on Dietetic Registration (CDR).
CDR Credentialed Practitioners will receive 2.5 Continuing Professional Education units (CPEUs) for completion of each session of this conference.
About the Online Format
The conference will be utilizing a web-based virtual platform called Whova. Registered attendees will receive an invitation and instructions to access Whova approximately one week prior to the session.
Whova may be accessed through an app on a mobile device, a desktop computer, or web browser for your convenience. This secure, third-party platform provides allows attendees, speakers, and organizers to engage in a virtual environment.
In addition, all registrants will be able to access conference information and ask follow-up questions on Whova for up to 3 months after the conference.